Country Houses and Gardens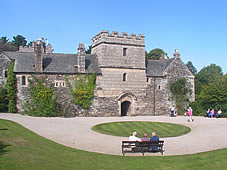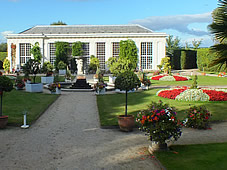 Cornwall with its mild climate is fortunate in having a number of lovely and unusual gardens open to the public as well as a good number of National Trust Country Houses and Gardens. Just some of these are mentioned below.
You could also pop over the border to The Garden House, near Yelverton, Devon. Said to be one of the finest gardens in Britain, it's just 25 miles drive from Hendrifton Farm.
Smaller, less well-known places to visit:
The Ken-Caro Garden near Pensilva is a 4 acre garden started in 1970 by Kenneth and Caroline Willcocks. Fabulous view and a peaceful setting.
Mary Newman's Cottage is the oldest building in Saltash and the garden is in Elizabethan style. You can also visit Elliott's Shop, run by the Elliott family from the 1920s until 1970s when it was given to the Tamar Preservation Society who maintain it as a museum.
Cornwall Wildlife Trust's open gardens programme showcases wildlife-friendly gardens across Cornwall but check their website for details as some are only open for a day at a time.